Put your writing skills and thoughts to work and win some free Christmas gifts for your family & friends.  Write us a creative story using the games or why you would like to win either product or what it would mean to your family.  Everyone is allowed to submit entries have fun.  Win a new game for your rec room, game room, garage or basement.  We look forward to reading all your responses.
Write Poetry, Short Stories, Limericks, Haiku, or Why you Want to Win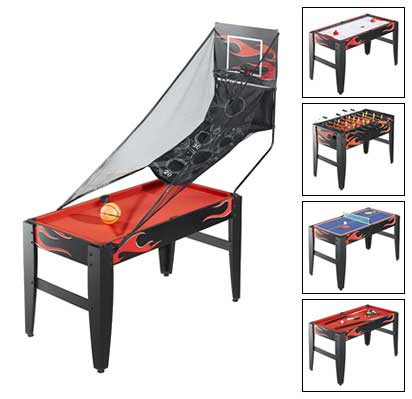 Writing Contest: 500 words or less
Time Frame: Nov 1st – Dec. 13th 2011
Grand Prize: Either a 20n1 Inferno Game Table or Air Hockey Table. You choose which product topic you want to write for. 1 of each game will be given away
General Rules:
Submit your article as standard email or as an attachment in Word format.
When sending your submission email subject line must include topic Name and "Contest"
Include your shipping information on the bottom of the emailed entry.
EMAIL SUBJECT LINE ie. 20n1 Inferno – Contest or Air Hockey Table – Contest
Summary: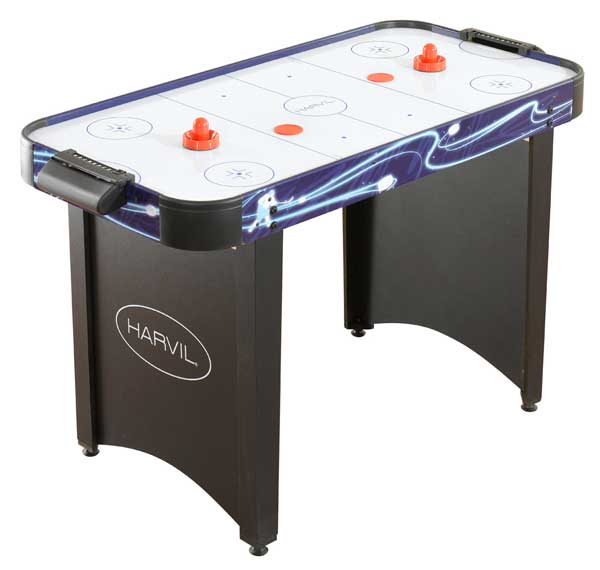 As you write have fun and enjoy it be creative.
Write your short story on a serious note of what it would mean to your family to be the winner and/or
Write your short story from some creative ideas like
A day in the basement
Air hockey and Cheesy Potatoes
Mom would be proud of my hoop skills
I can convert my inferno game faster than marine and his rifle
Don't spill the salsa on the table
Please when you submit your entry include your Shipping Address so when we select a winner we can quickly announce and ship it as to not to delay for Holiday shipping schedules
Submit all Entries to: media@bwincorporated.com
By entering this Promotion, entrants accept and agree to be bound by these Official Rules. Any violation of these rules may result in disqualification. All decisions of the judges regarding this Promotion are final and binding in all respects.
Eligibility
Must be at least 13 years old
Must live within the US or Canada
Must be a Facebook FAN or Twitter Follower by the time the Winner is Announced.
Rules
No Inappropriate content and is review-able by BW Incorporated
You agree that any content that you submit is your original written content and media does not infringe on 3rd party copyrights.
Submission adheres to the fundamental spirit of the Promotion and does not contain any defamatory, obscene or otherwise unlawful matter or depict anyone engaged in any illegal, immoral or lewd act, any violent or pornographic material or any other inappropriate content such as illegal drug use, nudity or hate speech.
LIMIT 2 submissions 1 entry PER Topic must be from same email address.
Rights Granted by you…
The Administrator and its licensees, successors and assigns will have the right to use all or a part of your Entry, your name and address (city and state/province/territory), and the names, likenesses, photographs, voices and images of all persons appearing in the Entry anywhere in the world and in perpetuity, for future advertising, trade, promotion and publicity in any manner and in any medium now known or hereafter devised throughout the world in perpetuity, without compensation and without notice to you and without consideration, review or approval from you; and
You agree that you will not now nor in the future be paid for your Entry or for granting the Administrator any of the rights set out in these Rules.
General Conditions
We have the right to verify your eligibility and compliance with these Rules, and to disqualify you on the basis of its investigation.
Your personal information will be processed in accordance with the BW Incorporated Privacy Policy as amended from time to time. You should direct any request to access, update, or correct your personal information to Media@bwincorporated.com
You may not enter with multiple e-mail and/or street addresses, nor may you use any other device or artifice to submit more than 2 Entries.
If you use fraudulent Entry methods, or otherwise attempt to participate with multiple e-mail and/or street addresses under multiple identities, or use any device or artifice to enter more than one (2) Entries, you will be disqualified. In the event of a dispute as to any Entry, the authorized account holder of the e-mail address used to enter will be deemed to be the person who made the Entry. For the purposes of these Rules, the authorized "account holder" is the natural person assigned an e-mail address by an internet access provider, online service provider or other organization responsible for assigning e-mail addresses for the domain associated with the submitted address.
Promotion Facilitators reserve the right to cancel, modify or suspend the Contest at any time (subject to approval of any regulatory body having jurisdiction), if it is determined that the Contest cannot be run as originally planned or if fraud or any other occurrence comprises the fairness or integrity of the Contest.
Liability
You release BW Incorporated and our family of websites of any damages of equipment, personal injury or financial shortcomings due to your entry
Our Contest is also listed at these fun Contest Sites
http://proofpositive.com/