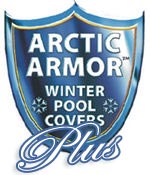 Having an in ground pool can provide your family with years of memories as well as provide a place to relax and enjoy the beautiful, warm summer days.  To ensure the ultimate longevity of your swimming pool as well as the safety of your family and family pets, invest in a proven product to protect your memories at the pool for years to come.  Not only do we provide three different options to accommodate your particular needs, but we also carry two different colors, blue and green, to help your in ground pool blend with the surroundings when it is not in use.  Family fun is our business and it is our job to provide you with quality service and products so you can have a worry-free experience this summer and the summers to come.
We have three different in ground pool safety cover options to fit your particular needs.
ñ  12 year Safety Cover: Not only does this cover provide safety for your family and family pets but this cover will also winterize your pool for an efficient spring opening.  Our Safety Covers are manufactured by Arctic Armor Plus, a leader in the pool cover industry.
ñ  15 year Safety Cover:  This particular cover provide the same standards of quality listed in the 12 year Safety cover but also features triple stitching, stainless steel springs and sturdy brass anchors.
ñ  25 year Safety Cover:  These Commercial Mesh Coves are manufactured with an industrial-grade mesh fabric that will easily provide protection of your in ground pool through all four seasons.  This cover can withstand heavier snow loads, extreme wind, longer exposure to UV rays and will last two times longer than the standard mesh covers.
Always remember!  It is important to take proper care of your Safety Cover to keep it protecting your family and swimming pool year round!  Always check for broken parts including, but not limited to, springs, buckles and anchors.  We have a large selection of replacement parts to restore your Safety Cover to its top safety!